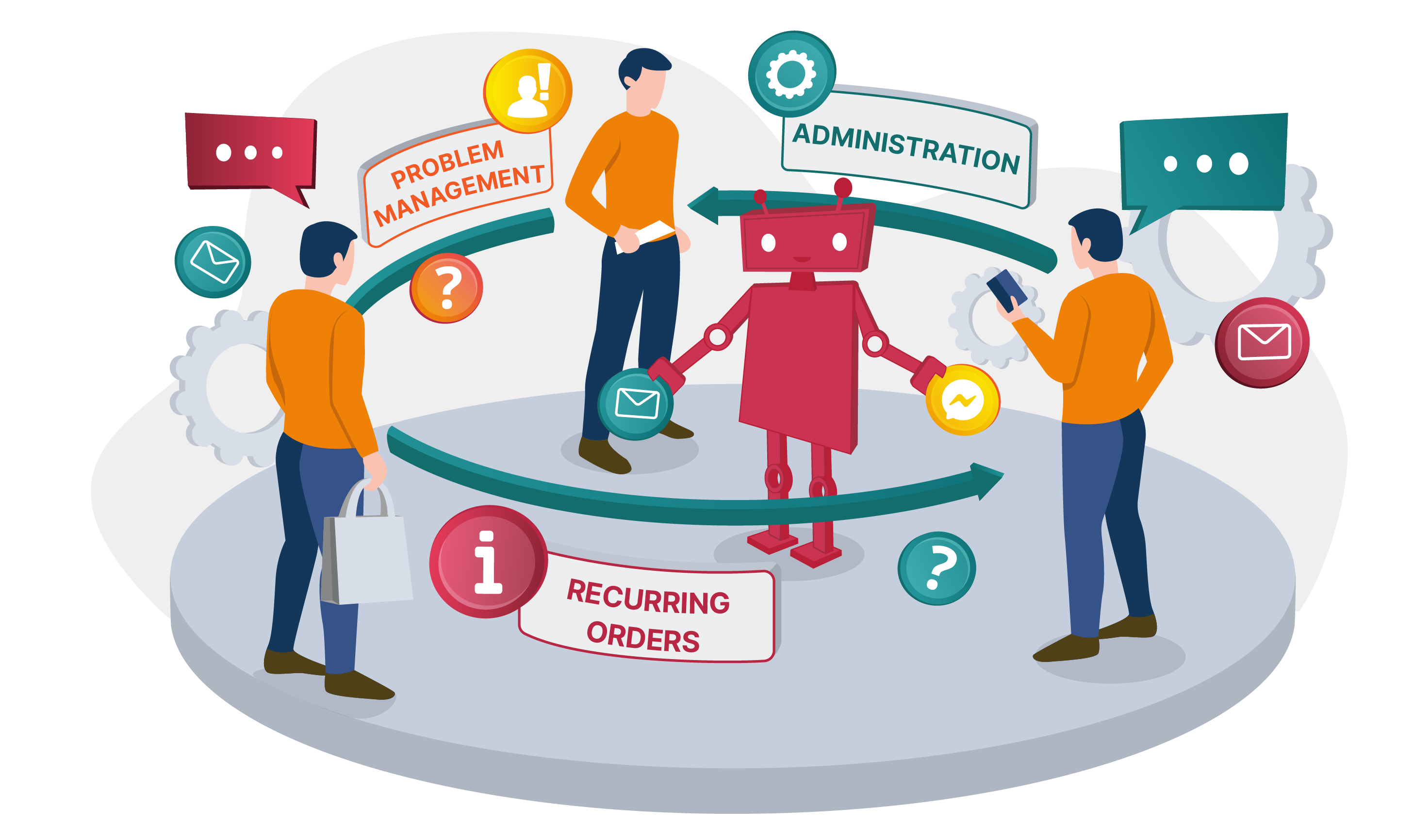 According to current trends, even physical shops employ fewer staff to help the customers as the self-serving system is the most cost-effective solution. Despite this, the majority of customers often need help. This is no different in virtual stores or webshops. The seller of a virtual shop should also be virtual: a chatbot. This way, the issue of cost-effectiveness can be addressed directly.
A significant portion of the customers' questions are recurring. They can be categorised into the same groups of common question types:
registration
payment methods
time and cost of delivery
package tracking
complaint handling
Naturally, these topics can be listed on a 'Frequently asked questions' page, but from the point of the visitors, it's much more comfortable to ask questions however they want to, from none other than a chatbot, of course.
Another issue that may seem small but is definitely not negligible is that in order to reach the frequently asked questions page, the customers must navigate away from the product's page. Therefore, they are forced to move away from the item that they were about to purchase and who knows if they will return. On the other hand, the chatbot box can be displayed on all pages, and the shopping process is not interrupted by the buyer asking questions.
Besides, chatbots don't only answer technical questions: based on the webshop's database, they can also have a quick and effective product search function in the same way, without having to leave the current webpage. The integrated product search function in the chatbot makes it possible to add the selected product to the shopping cart with a click of a button. Payment is also possible directly in the chatbot as payment solutions with API can be easily integrated into the chatbot framework.
The most convenient solution is package tracking because it may not only be a passive function in the chatbot's system (the customer having to ask where the package is), but the system can automatically and proactively notify the user about the delivery status with a push message.
In the 21st century, virtual e-commerce can't do without the usual sellers from before. The sellers (or we could say e-sellers) of the new system will be chatbots who can diligently and cost-effectively serve customers 24 hours a day.